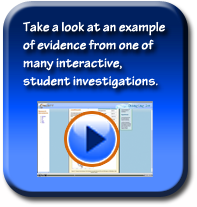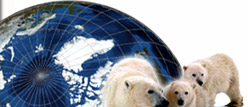 This Award-winning, 6-8 week — or semester long — curriculum for secondary students engages thousands of students in climate change investigations using authentic polar science data. The exceptionally well-scaffolded classroom program integrates technology as tool for understanding.

SPRINTT:

blends Western Scientific Knowledge with a balance of Indigenous Scientific Knowledge. Students look at changes in climate with the lens of Indigenous peoples who live in the North and are affected by climate change.
students learn and investigate standards-based Earth, life and physical science topics in a polar context. Polar scientists inform the standards-based content and participate in training over a simple internet connection.
simplifies information usually displayed within Excel. Made easier than Excel, students focus on analysis when participating in: 1) real-world INVESTIGATIONS, and 2) the exquisite Build-Your-Own, ONLINE STUDENT RESEARCH PAPERS.
Integrates themes: Arctic and Antarctic, 'Past-Present-Future' and Earth's polar systems providing and integrating extensive STEM resources into the curriculum including hundreds of critically-acclaimed National Science Digital Library (NSDL) Resources.